Awhile ago I was lying in bed imagining my life as a wife and mom. Imagining is maybe the wrong word for it…I was obsessing. Obsessing over a life I've not yet lived. For as long as I can remember, I've dreamt of being a mother. And oh, how those six letters would make every dream come true. In all of God's gentleness and kindness I heard Him say, "enough." His ever-loving words cut through my thoughts and I heard His voice again, "Enough. For three months, I want you to stop dreaming about this. I want you to put this dream on a shelf." I was hurt, I was angry, and I didn't understand Him. I didn't feel loved.
I woke up the next morning and began a three-month journey of discovery, fully expecting God to break me down and tell me why my dreams wouldn't be fulfilled. But as life played out over those months, I thought more about being a mom than I ever had before. I was upset and I felt like His giant hand took something important from me.
One day, I was having coffee with a close friend. She sweetly brought to my attention all that I had done in the time that this dream had "been put on a shelf." As I evaluated my life, I realized during this season I had picked up so many other beautiful things in life. I had discovered there were things that made me come alive that I had never realized before. I found a deep love for writing, for enjoying nature, for taking care of my heart and body, for typography and so many other things. While I focused solely on Him, I put a few things down and picked up the realization that I am more than the things that I aspire to in life.
We are not just our dreams; we were created for so much more. As life moves forward, we realize the things that make our hearts beat faster and our feet walk a little bit further. We discover that it's not about making our lives full, but about finding ourselves in Him so we can live whole lives.
I've recently finished my three-month journey, and I'm still processing what that means. But I do know that Jesus never takes something from us because He's angry or wants to tease us. He only ever takes something from us in His kindness, in His endeavor to show us what we really are made of.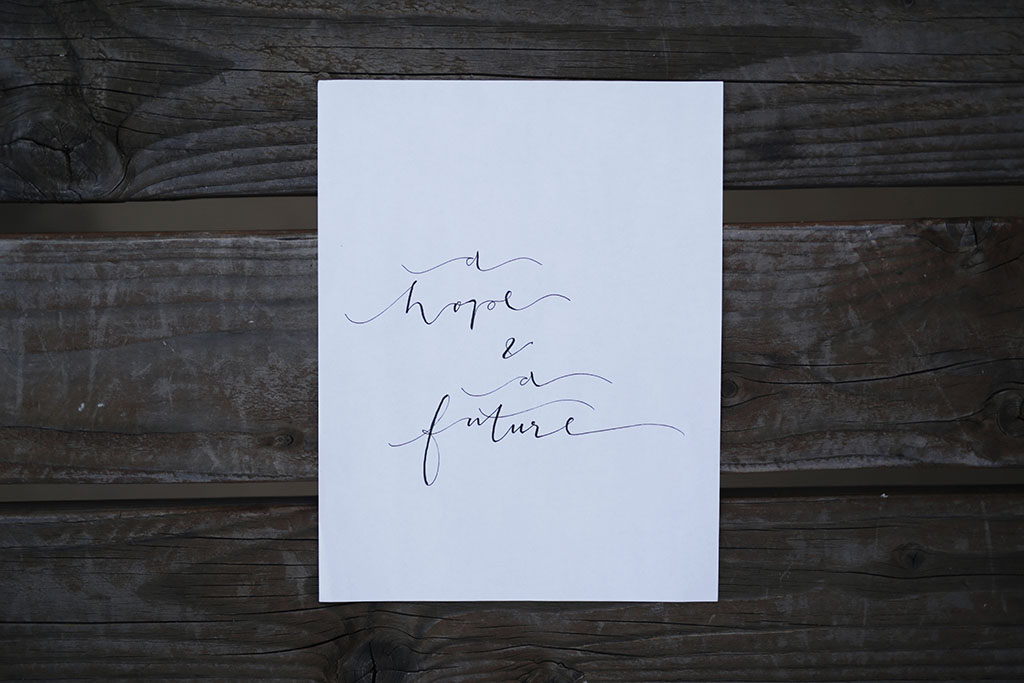 Psalm 37:4 says that when we delight ourselves in the Lord, He will give us the desires of our hearts. I've learned so many things in this process— that I should always obey Him, because He cares for me. He's always on my side, He never falters in His love for me. I've learned that He always has a plan. He never tells you to do something just to watch you fail or to take your dreams away in His hands. He waits eagerly for us to pay attention to what He's doing, because He is always doing something. His plans are always to prosper us, to give us a hope and a future.