Worship Nights
Join Bethel Music this spring for a powerful night of worship, ministry, and encounter. These dates will feature new songs from Bethel Music's latest project, Come Up Here, inspired by Revelation 4:1. Our prayer is that as we lift up our eyes and worship to Jesus, that He will reveal His nearness and power in a new way.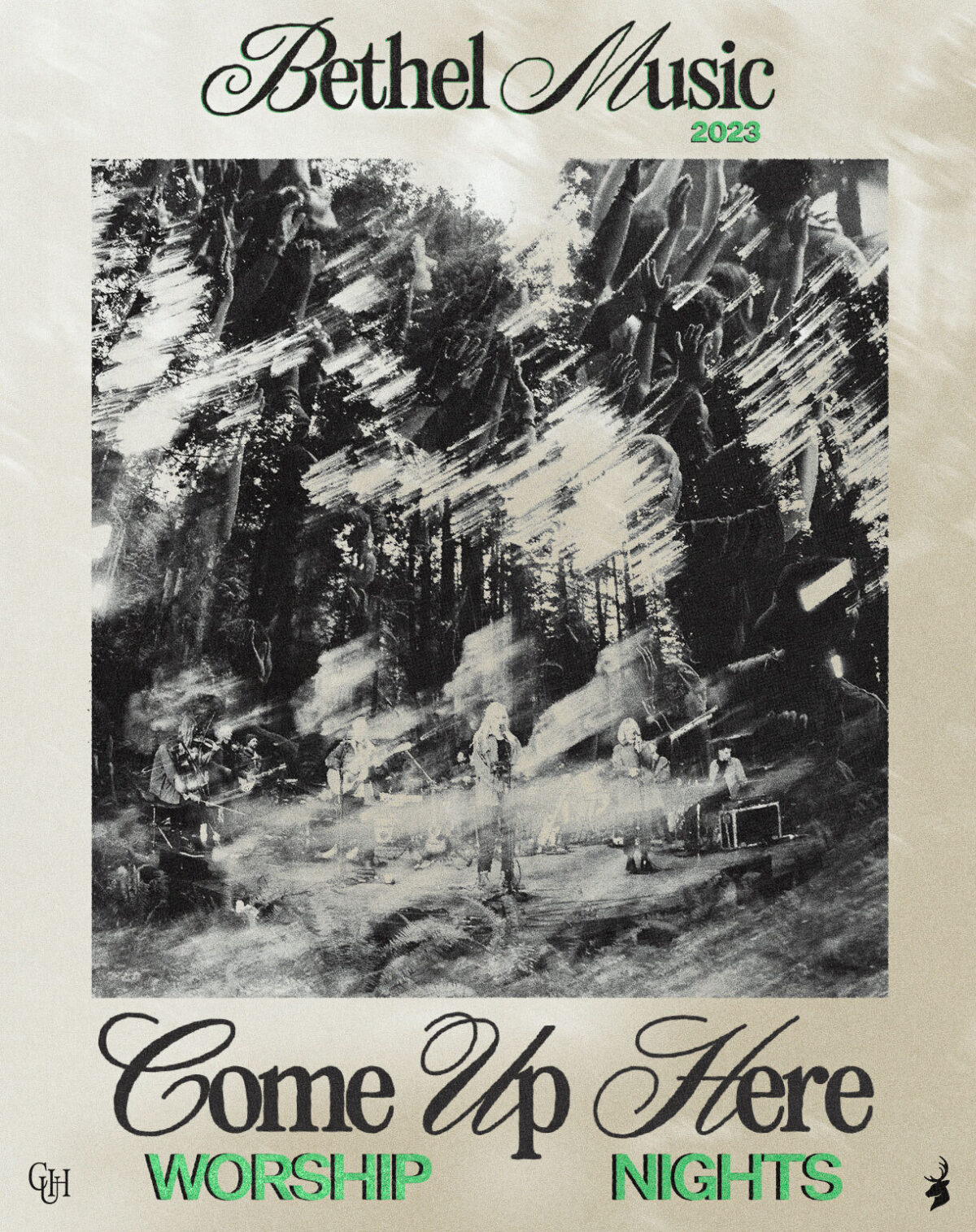 Watch Now
Watch Now
Watch Now
Watch Now
Watch Now
Watch Now
Watch Now
Come Up Here is an invitation. A HEAVENLY summons to see what He sees, to feel His heart beat, to breathe in His air - to catch a glimpse of His MAJESTY and all that is to come. This album, recorded in the Redwoods of California, is our collective "eyes up" in full amazement and awe of God's GLORY, and it is our personal invitation for you to "COME UP HERE" and do the same.
New Merch
Come Up Here Collection
New merch inspired by our single, "Beauty" from the upcoming album, Come Up Here.
Buy Now